Come back to yourself. To the joy of existing.
To the place of being fully you.
---
…It is always here, not far away. Yet we can easily get lost, and loose connection to ourselves and the living world that we are so deeply interconnected with. It can seem as if there is no space or time for delicate tender presence and sensitive connection in the midst of our busy lives. And that may be true, we may need to deliberately create space for it… I am so grateful that it does not have to be complicated, all we need to do is to stop and listen, and let life show us that we are already home.
Welcome INSIDE THE MOMENT, to open into life with ALL THAT YOU ARE!
WAYFINDER - Inside the moment, is a self-paced online journey designed as a support for you to step into a creative self practice: an alive practice of meditation, inquiry, body awareness and creative expression anchored in your deep connection with yourself.
ARRIVE, OPEN, TRUST, AND FLOW with life in the present moment, and enjoy the beauty of BEING!
---
This course is for you if you are longing to connect deeper with yourself in your everyday life!
As I see it, the fundamental problem in our society, and the root cause of dis-ease, is a basic disconnection from our true selves. Having grown up and adapted to a world that emphasize doing instead of being, we learned to compromise our authenticity, and now we need to spend time connecting to our true selves again..
This journey is here to support you to follow the movement within your soul TOWARDS the depths of your being, the intimate knowing of yourself through direct experience, and the reclaiming of your authentic voice and expression..
I hope you will connect to THE BEAUTY THAT YOU ARE and be inspired to keep opening the DOORWAYS TO BEING…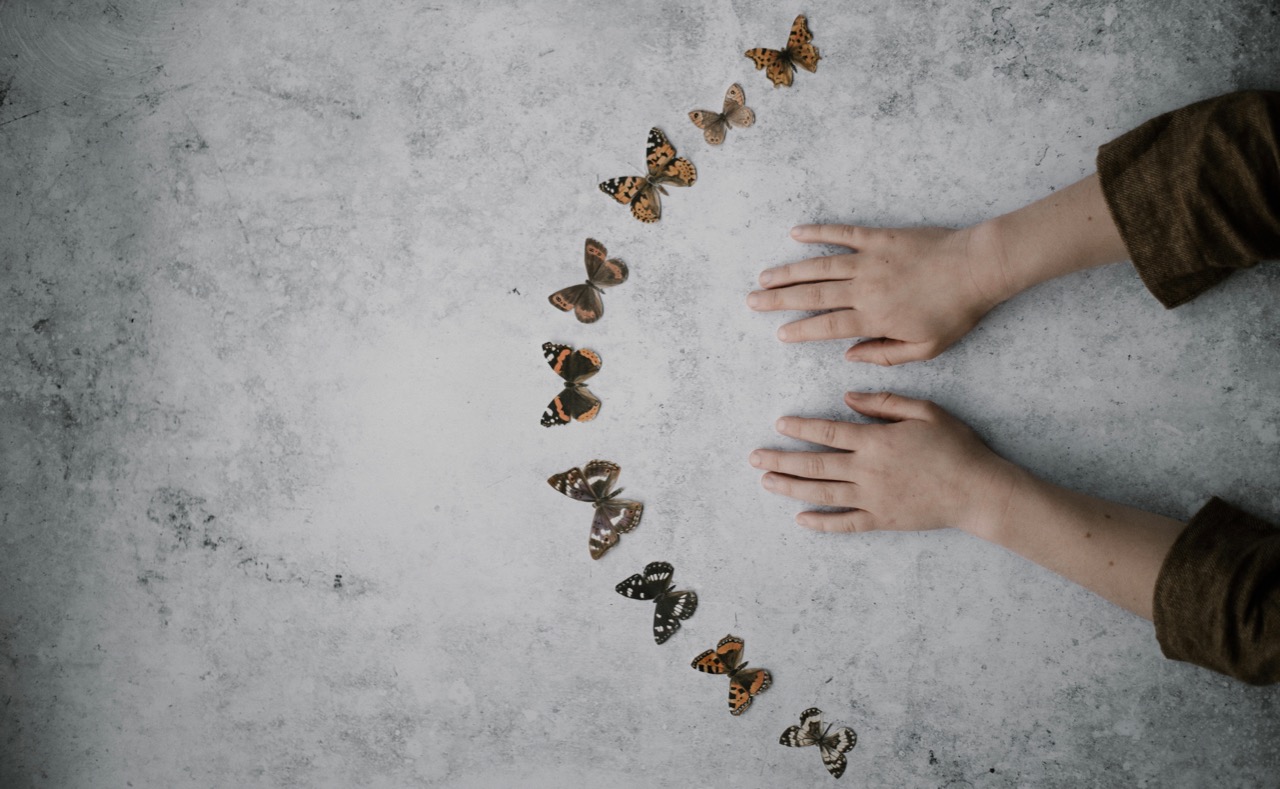 Do you long to engage in life from a place of inner connection?
In this journey I am sharing with you deep listening, body awareness and creativity exercises that have been and still are, hugely valuable and enjoyable for me on my own life journey .
The lectures consists of small adventures of presence, inquiry, perception or movement, accompanied with short texts, and audio/video material, and are designed to GET YOU FLOWING with your own experience, guiding yourself from the inside out, towards deeper presence, fuller embodiment, more trust and creative flow in life.
The journey consists of 4 parts: Each part has 7 lectures, which makes it a total of 28 lectures, and over 120 different exercises:
PART 1 ARRIVING: You will learn various ways to ARRIVE in the body in the present moment so that you can find calm, peace and grounding in the midst of the constant flux that life is.
PART 2 OPENING: We will explore what it means to OPEN to the present moment, invite sensitivity, not knowing, and fresh perception that helps us stay connected to the beauty of being in the midst of a busy life. ( Meaning, pleasure intimacy, joy, freedom … are right there waiting for us to open up and let ourselves be touched by life…)
PART 3 TRUSTING: We will explore what it means to have TRUST in life.., and learn some important principles to grow into more trust. .. … This module also teaches you about facing difficulties in life, ease stress, take care of our (difficult) emotions, disentangle from thoughts , and most of all, live life where it actually happens. here and now.
PART 4 FLOWING: Finally we will look into what it means to FLOW with life, and how we can learn to surf the waves (all challenges included) as an adventure of present moment awareness: an unfolding now.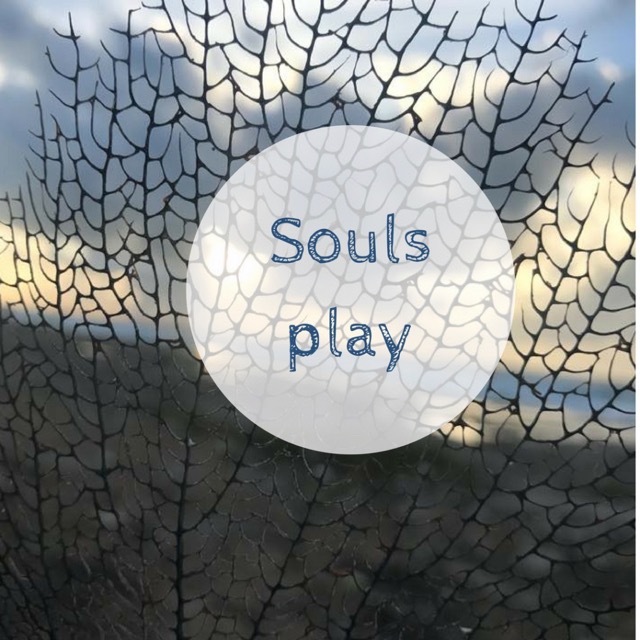 The lectures contains:
Inquiries
Journaling practices
Movement/ body awareness/ perception/ self care meditations
Practices to explore outside (in the town or in nature)
Practices to integrate in everyday life (while doing other stuff)
&
CREATIVE QUESTS!
Included in the journey are also
Access to monthly LIVE Zoom Meetings - 12 months from your purchase.
+ You get invited to be part of a facebook group for mutual support and sharing between everybody who enrolls in the journey.
The journey is completely self-paced in order to support you to listen to your own flow, go about it in your own tempo, make your discoveries and not be dictated by ideas about what you should do when...and how.
I recommend you to use at least 3 months to go through the whole journey.
When you sign up, you get access to the whole journey immediately. In this way you can get an overview of the content if you enjoy that. I recommend spending at least a few days with each chapter and each inquiry, as these are opportunities for VERY RICH explorations.
You can also come back to the ones you enjoy or jump around in the material. I really mean it when I say: FIND YOUR WAY with this, let it inspire that which want to happen from the inside...

---
This journey is for you:
If you wish to listen deeper inwards and find your own way by engaging with yourself through deep listening and creative meditation practices. l
If you feel disconnected and stressed out, and want to give yourself the space to just BE.
If you are a creative soul and long to anchor yourself and your creativity in a meditation practice.
If you are tired of having others tell you what to do and how to go about your meditation practice, I belive this journey will give you the creative freedom that you seek, while at the same time making sure that you feel supported and get necessary input to keep engaged and inspired, and open up to the richness of your inner landscapes!
If you want life to be fun, interesting, surprising and fresh, and want to find these qualities right where you are.
Frequently Asked Questions
When does the course start and finish?
You can start this course at any time and go about it in your own timing. The course consist of 28 lectures, and I recommend spending at least a few days in each lecture. You can also jump around in the content, and dwell with some exercises for a longer time.
How long do I have access to the course?
How does lifetime access sound? After enrolling, you have unlimited access to this course - across any and all devices you own. All audio and video files are downloadable. .
What if I am unhappy with the course?
We would never want you to be unhappy! If you are unsatisfied with your purchase, you can have a full refund for 1 week. That means you will have the opportunity to experience the course, and still have a refund if you find out that this is not for you.
What do I need to do this course?
You need an email adresse + a computer/tablet or phone. Headphones if you want to listen to the audios on the go. A journal, pen and some paper/ drawing equipment. A space to move. ( it does not have to be big, The space of a yoga mat will do.)
Do I have to show up in class at certain times?
No. The course is received in your course portal in TEACHABLE and you can follow the program in your own timing. The exercises are made to be easily included in your everyday life. However there are 2x30 min check- in sessions with Hanne. These are booked according to your own time schedule, when you feel the need for sharing/individual support in your process.
How much time should I expect to use on the course? What if I do not have time to work on the course everyday? What if I fall behind?
In this course, it is not so much about hours put in, as it is about the quality of presence that you give to your explorations. Some exercises require time and focus, while others are invitations for particular perspectives that you can bring with you into your everyday activities. If you want, this is a course where you can really go deep and in that case you can spend a lot of time on it. However if you have a busy life it will still work for you! In that case, I recommend that you pick the exercises that suits your life and sparks your curiosity, and go about it in your own timing! If you do not have time every day, do not worry, It works fine to gather the exercises and save them for chosen times during the week. The good thing about this online model is that you get to explore IN your everyday life, IN your environment and IN your own timing, This course is adaptable to your own rhythm and I encourage you to live with it as an inquiry and let it influence the ways you move about your life, as you also adapt it to fit with you:)
Your Instructor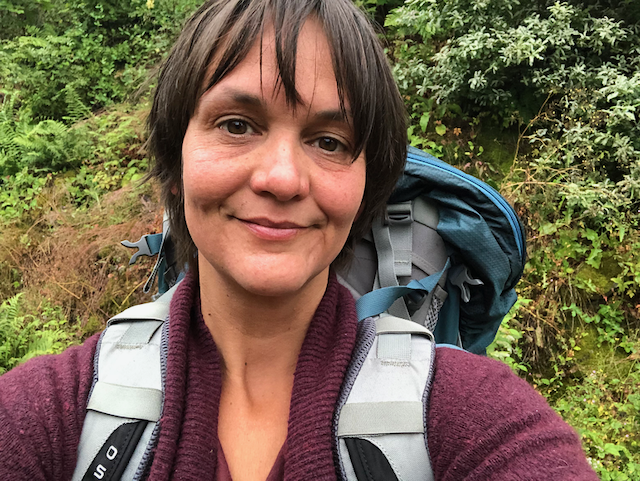 I am a coach, performer and somatic movement practitioner. For 20 years I have been on my own unfolding journey of creativity, deep listening and body awareness. The journey of creative inquiry and self connection began for me when I was around 18 years old, and started to open up to know myself and the world through physical theatre. Through the creativity and body connection that came from the theatre, I also came to realize more and more how disconnected and fragmented I had become through my conditioning. Like many others I was a sensitive soul, growing up in a western society where BEING was not recognized and valued. School and society produced human doings, and as a quick learner I had become quite good at "doing" myself, creating myself in a way that I thought would be acceptable, valued and praised. I tried to fit into a society having a focus towards measurable and quantifiable doing, highly valuing productivity, individuality, future oriented achievement and prestige. However... there was always something there inside of me who knew... I could feel a silent vibration deep inside, resonating with something real, beautiful and open... myself as an expression of the vast intelligence of BEING.
My life is all about reconnecting with this deeper sense of self and her intrinsic connection to the living world, as well as sharing this practice with others. Creativity, inquiry, deep listening and body awareness, are the doorways through which I invite myself and others to shed the layers of conditioning and reconnect with the joy, openness, continuous discovery and mystery of our deeper being..
The experiential journeys that I offer are for you to walk through the doorways of creativity, body awareness and deep listening, and grow into experiencing, embodying and sharing from your deeper body of being.
---
If you want to join, don't wait, this is the best moment to take action..
See you on the inside!
---